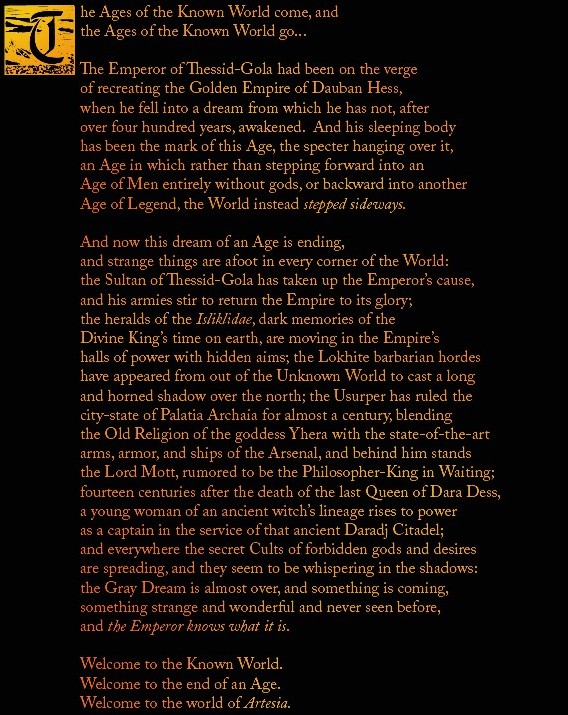 Welcome to Artesia Online, the official web site for the fantasy comic book and graphic novel series Artesia, written and illustrated by Mark Smylie and published by Archaia Entertainment.
Artesia and its sequels are the beginning of an epic military fantasy story comprising The Book of Dooms, following one woman on a journey of war and magic.  Artesia left her home in the Middle Kingdoms after her mother was burned at the stake as a witch, and she has found refuge in the Highlands of Daradja and remade herself as a concubine, a priestess, a warrior and war captain.  She now walks a dangerous path surrounded by jealous overlords, enemy witch-hunters, invading armies, dread gods, the ghosts of the dead, and ancient evils out of myth and legend.
On this website you will find information about the graphic novels in the series, its characters, the setting of the Known World, a roleplaying game that accompanies the books, galleries of maps and images, news and updates (as they appear), and more.